Seek Thorough Property Inspections From Property Inspectors
Adelaide
The excitement of buying a home or investing in a property in Adelaide is unique. Purchasing a house or a new property, especially if you have not done so before, requires research and many hours of looking at prospective homes. When you finally find the one that seems perfect for you, you may be ready to pay the down payment in order to move in as soon as possible. However, the best decision to make at that time is to order a property inspection from a well-qualified and reputable business, like Precise Property Inspections. Property inspections are important to determine the condition the home or property is in to give you a better idea of what you are dealing with.
Well-trained property inspectors can spot common defects and will turn over an in-depth, clear inspection report within the day. This allows you to make a decision quickly as to whether you want to proceed with the purchase. At times, Adelaide dream homes look amazing on the surface, but inside they have damage that has been covered up. A property inspector with Precise Property Inspections can find more than 1,000 hidden defects and cover-ups in the interior of your home, on the roof and even in other structures such as garages, carports and sheds.
Property Inspectors Will Tell The Truth
Precise Property Inspections property inspectors work for your cause and your cause alone, not for real estate agents and not to sell homes easily. They can serve as your advocate as you search for the perfect Adelaide home or property, and don't try to sell you anything. Precise Property Inspections will lay out details of the inspection in a "Decision Maker" report, complete with colour photographs of the defects the property inspector has found in your prospective property.
These reports, written in everyday language, are a great reason to request a property inspection by skilled property inspectors in Adelaide. Investing money for these inspections will save you cash in the long run. Without an inspection, you may need to deal with existing damage far into the future when it worsens and might even become dangerous to your home. For example, evaporating air conditioning units can emit toxic wastewater that can damage your household appliances or your garden. Without knowing what these units are, you may not know what damage they can cause to your Adelaide home in the future.
Choose A Reliable Service
With Precise Property Inspections, we can conduct a property inspection within 24 hours of your call if needed in order to accommodate your home-buying decisions. We also guarantee a report within 6 hours after payment is made. We will not keep you waiting for your report – we understand that the housing market is like a competition and can move along quickly. Hundreds of clients have chosen Precise Property Inspections for their property inspections in Adelaide. That clientele has helped us build our reputation as a professional, reliable service.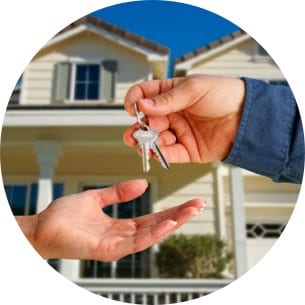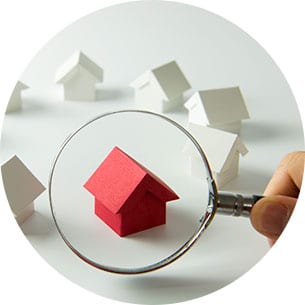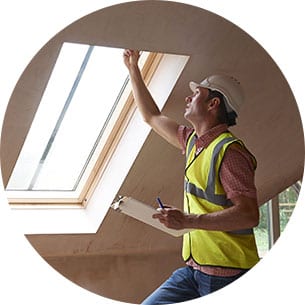 Building
& Pest Inspections