Ugh, it's coming on again. Freezing cold mornings where you want nothing more than to stay snuggled up in bed, long journeys to work in the wind and rain and nights trying to figure out the most economically viable way to keep your home warm.
We won't dive any further into endless winter cliches, instead we'll just fill you on our top four tips for actually keeping your home warm, comfy and healthy during those long winter nights.
1. Maintain Correct Humidity Levels
The level of humidity your household contains during the winter months is important for both your home and the health of family members. It may seem like an innocuous part of household living however, having humidity levels too high or low in the home can lead to various health problems. For example, if your humidity is too low occupants of the home can develop skin problems such as dryness and irritation, sore throats, cracking of floorboards and furniture etc. Investing in. Humidifier for your home will help you to maintain the levels in your home as well help it to reach the desired temperature, something important for your home and your health.
2. Inspect Your Home for Cold Air Leaks or Even Ice
It's a frustrating reality that sometimes you only notice the problems winter causes for the home during winter. This goes for cold air leaks and the accumulation of ice and frost. If you locate any parts of the home, usually windows and ceilings, with cold air leaks or accumulations of frost, ensure that you take care to have them fixed immediately. This may include replacing doors or windows as well as applying insulation to the affected area.
3. Ensure Your Fireplace is Ready for Use
If you have an antique fireplace at home and see it as an unnecessary luxury it is time to change your opinion! Keep your fireplace clean and maintained in case your heating system happens to go out one night. You never know when you need a backup form of heating during those winter months, so keep your fireplace clean and ready for use – you never know when you might need it.
4. Don't Forget the Plumbing
If you have any water fixtures that aren't in regular use ensure that you check on them and run water through their pipes. Extra laundry troughs, bathroom sinks and showers are susceptible to the buildup of water which can in turn freeze during the colder months. The pipes will often then burst which causes flooding in the effected area. At the very least you will have to shut off your homes water whilst you wait to have the burst pipe fixed – so ensure that you regularly run water through these pipes to ensure their maintenance during the winter months.
Are you in the market for a new home and considering hiring a building inspector to perform your pre-purchase inspection? Purchasing a home is one of the most significant financial commitments you will make in your life, so it's important that you take the right steps towards choosing the right investment to protect yourself against any un-forseen home expenses.
Calling in an expert should be included as part of your home purchase budget, as without it you risk buying a home that may be hiding serious structural defects.
A pre-purchase property inspection is designed to make you aware of any lurking potential dangers or hidden damages the property may have. It is not uncommon for a builder or DIY renovator to cover-up damage for the purpose of a sale, so it's important to choose an inspector who knows the tricks of the trade.
Finding a good building inspector can be a daunting task if you don't know what to look for, and not all building inspectors are created equal. Here are 8 things you should consider when choosing a building inspector.
1. Are they qualified to be a building inspector?
This may seem like an obvious question to ask, but in South Australia there are no formal qualifications required to perform a building inspection. This means that anyone with a business card can call themselves a "building inspector".
Take the time to ask your inspector about what industry experience they have and how long they have been in business. A typical building inspector is a Licensed Builder and understands the in's and out's of sound home construction. All licensed builders are allocated a license number and are required to provide you with this information. If you have any doubts about their credibility you can check their registration details.
Other reputable qualifications to look for in a building inspector are surveyors and architects.
2. Are they experts in the type of inspection you are looking for?
Not every type of inspection will require the same skill set. A pest inspection will require an expert in pest tracking and analysis, whereas a pre-purchase building inspector will be well versed in the building trade. Finding the right person for the right job is paramount to avoid any sudden surprises after your sign on the dotted line.
3. Are they offering a thorough inspection?
A thorough pre-purchase building inspection can take anywhere from 30 minutes to 90 minutes- depending on the size of the house and the complexity of issues. As a general rule of thumb your inspector should be looking for:
Cracks in the wall
Mould and leak stains
Cavity dampness
Leaks, drainage and general plumbing issues such as water pressure
Working windows
Electrical faults
Rusting framework
Low hanging trees, tree rot, root travel
Structural integrity of gates and other external structure i.e. verandas
Signs of pest infestation*
Roof integrity- missing tiles, rust, holes
Structure of garden beds and retaining walls
This is not an exhaustive list, however it is a good start.
It's important to also note that for an in depth analysis of what pests may be hiding in the property you will need to obtain a separate Pest Inspection.
4. Do they offer follow up support?
Be aware of inspection services that do not allow post inspection follow up or charge you extra money to go over their findings.
We carry out a post inspection debrief with you to take you through our report findings and to answer any questions you may have. This generally takes 30 minutes and is our chance to make sure you are happy and clear on everything we have discovered. It is our mission to help you make the right decision when it comes to purchasing a new home, so we are happy to go over the finer details with you.
5. Are they insured?
When choosing a building inspector you should ensure they are adequately insured. A professional service should have Professional Indemnity, to cover the advice they are offering and Public Liability, to cover any damage caused to a third party person or third party property.
We carry $2M for Professional Indemnity and $5M for Public Liability.
6. Do they allow you onsite during the inspection?
A key indicator of an inexperienced building inspector is their hesitance to allow the customer to be present during an inspection.
When we perform a home inspection we spend the first portion of the inspection alone. This allows us to methodically go through the house and focus 100% of our energy on the finer details. We invite you in during the last 15 minutes so we can address any initial concerns you may have or to clarify our findings.
7. The report.
Here at Precise Building Inspections we offer our clients a same day report with over 75 pages of information about your home. We include color photos and unbiased reporting to help you in your decision making process. We call this report "The Decision Maker" and we pride ourselves in its content.
Our report complies with the Australian Standards set out for Pre-Purchase reporting.
8. How much do they charge?
Remember the saying, "You get what you pay for?" well it certainly applies to the building inspection market. It may be tempting to hire the cheapest inspector in the market, however it's important to consider the quality and thoroughness of the service on offer. Choosing an inspector solely based on price may lead to cutting corners and can cost you in the long run.
Our pre-purchase inspections start at $350.00 and includes the assessment of any visual defects, and covers all areas of the dwelling.
The easiest way to avoid any unwanted inspection surprises is to choose a local and well trusted building inspection service. Precise Inspections is proudly SA owned and operated and \ inspects over 600 Adelaide homes per year.
Book your inspection online today and help us choose your dream home.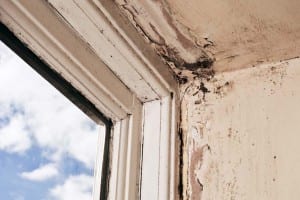 You may think that your home is safe from the perils of mould growth – however sadly it is a common problem and can occur in all sorts of houses, whether new or old. It's important to be aware of how to prevent mould growth in order to protect yourself and your family from the issues that can arise from it and the potential health risks that it can pose.
Where Does Mould Grow?
Mould grows on all sorts of organic materials including paper, leather and dirt. It's usually found in places that are warm and moist so you'll need to be especially careful in rooms such as bathrooms or if you home is on a lower ground. Basement areas are particularly susceptible to mould growth as they can easily take in the damp from outside.
Health Risks of Mould
One of the main reasons you will want to prevent mould growth in your home is due to the health risks that it can pose. If you or your family have allergies or asthma, mould growth can aggravate this when the spores are inhaled into the lungs.
Tips to Preventing Mould Growth In Your Home:
Be Alert
You can often spot mould growth simply by using your senses – if there's a musty smell it could be a sign of growth. Equally, there are often coloured markings and watermarks on ceilings and walls. Always keep an eye out.
Use Dehumidifiers
Humidity indoors should be between 30% and 60%. If levels rise above this, you should monitor them carefully with a meter available to buy from any local hardware shop. If humidity levels are consistently high, it's worth using dehumidifiers in your home to avoid damp issues developing – these do not need to be on all the time but should be used for a set time daily for maximum efficiency.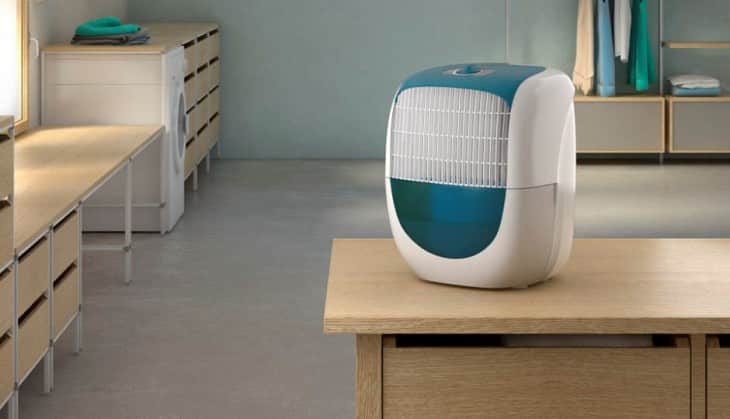 Keep Things Dry
Mould grows incredibly quickly. It often develops after only 2 days if given the correct conditions – this can be anything from letting condensation develop to leaving a wet towel on the floor. Always try to keep things dry and do not allow materials to fester.
Clean and Disinfect
Always disinfect surfaces if you have washed or cleaned them. Whilst you can use a spray to do this, you'll then need to try the surface to ensure it's not left moist. One of the best options is a vapour steam cleaner which ensures that there is no moisture left.
Ventilate
You need to make sure there is good air flow within your home. If you're cooking or having a shower, always open a window or ensure that you turn on a well-functioning extractor fan. Also be aware that appliances such as tumbler driers can produce moisture and should always be vented to the outside.
The Right Materials
There are a huge number of mould resistant products now available on the market. For new build homes, it could be worth your while to use things such as mould resistant dry wall or Sheetrock and there are even mould inhibitors for paints. If you are re-doing a traditional home, always make sure you use these sorts of products in areas such as bathrooms or laundry rooms.
Image source: pickmydehumidifier.com
Look Outside
The way that your home is designed is incredibly important however perhaps even more so is the way that it sits compared to the outside space.
The ground surrounding your home should ideally slope away from the foundation to avoid water collecting there. You'll also need to make sure that roof gutters are kept clean and repaired regularly.
Have you spotted signs of mould in your home but not sure the next course of action? Get in touch with one of our building inspection professionals.
What Is Slab Edge Dampness?
When the exposed face of a concrete slab is persistently damp, this could indicate you have Slab Edge Dampness. This can be due to a variety of factors including weather, poor construction or poor drainage systems.
Slab Edge Dampness occurs when moisture is absorbed into concrete. This generally only affects the surface layer, however with prolonged and repeated exposure slab edge dampness begins to occur. This will happen much quicker if the concrete is also of a poor quality.
Sometimes, you'll see a build up of white powdery substance below the damp proof course (a layer of waterproof material designed to prevent rising damp). This substance is actually crystallised mineral salts, which are drawn from building materials or soils when the moisture comes out of the surface of the slab and evaporates.
Why Is Slab Edge Dampness A Problem?
Slab Edge Dampness can often go unnoticed for a long time. This means that it's often only discovered once the condition of the slabs have deteriorated so much that they can not be saved.
The danger with Slab Edge Dampness is that it can quickly affect its surrounding area and has been connected to deterioration of walls, soft furnishings and floors.
Slab Edge Dampness can cause a variety of secondary problems including:
• Bad odours (due to dampness in floor coverings such as thick carpets)
• Watermark Stains (usually on walls or joinery)
• Mould Growth
• Rusting and Corrosion of Metals around the slab edge
• Paint blistering below the damp proof course
What Can You Do About Slab Edge Dampness?
Always ensure that any builders or gardeners you use are fully aware of the risks relating to Slab Edge Dampness. They should be able to manage and assess:
• Drainage Systems
• Soil properties
• Downpipes and Plumbing
• Surface Water Flow (this is especially important with landscapers)
Always ensure you have the appropriate drainage required to avoid overflow. This should be installed when you build your home. If you are buying a home, always ensure that you check the drainage system thoroughly or request that it is incorporated into your building inspection report.
For outside paving, you may need to remove slabs that are closest to the wall in order to stop the spread of dampness. It is crucial to try and contain Slab Edge Dampness as quickly as possible in order to reduce the amount of damage it will cause.
Forming channels for appropriate drainage will help to ensure that there is less build up of water.
Filling channels with a material such as rainbow shingle could also help to reduce the chances of slab edge dampness.  in an da nang : inrongadong.com
Not sure if you have a case of Slab Edge Dampness or Rising Dampness (Salt Damp)? Read our blog post on Rising Dampness or call Daniel on 0478 778 899 to discuss an inspection. 

Everybody knows that you don't want dampness in a building. It's not good for the foundations, the structure or any of the inside furnishings.
However do you know about the different types of dampness and what causes them? It's useful to have a bit of an understanding about why dampness occurs and the sort of problems it can cause.
What Is Rising Dampness?
Rising Dampness is sometimes called Salt Damp. Unlike common damp (which is caused by condensation), rising damp is actually caused by a vertical flow of water through a permeable wall structure. The water comes from the ground and rises through the pores in masonry through a process that's known as "capillarity".
Usually occurring below heights of 1.5 metres, rising damp can actually be made worse by cleaning of the surface, replastering or repainting.
When the dampness evaporates from the wall it leaves deposits of salts in the plasterwork. These are nitrates and sulphates which can build up. When the deposits build up, their capacity to absorb moisture from the air increases and the situation worsens.
Why Is Rising Dampness A Problem?
Not only is Rising Damp unattractive to look at, it can have far more serious unseen effects on buildings – including seriously affecting the structure of walls.
Rising Damp can lead to dry rot, wet rot, weevils and wood worm
Inorganic materials can lose their structural strength causing issues with floors and walls
Mould Growth can create health hazards
Serious Rising Dampness can create issues that cause respiratory problems with prolonged exposure.

Want To Avoid Rising Dampness In Your Home?
There are different methods to treating Rising Damp and the right one for you may depend on the extent to which the issue has developed.
Always seek expert advice to ensure you are treating you will use the best method to treat the root of the problem and that it will not happen again. Many companies will be able to use electronic moisture meters to figure out exactly where and to what extent the issues lie.
Undersetting
This method requires the removal and replacement of old bricks and stones. A new plastic damp course is put underneath the new ones – this is called undersetting.
Although undersetting can solve the problem long term, it is also quite costly, messy and can affect the structural stability of a building.
Chemical Damp Course
If you have had a damp proof course before, you'll now want to consider placing a chemical damp course at the lowest point of the wall. This will help to create a barrier to prevent any rising water from entering the wall.
On many occasions, the exact issue for the Rising Damp is hard to identify with the naked eye. It is one of those below surface level problems that in most cases will require a professional.
Get a free building inspection quote or Call Daniel on 0478 778 899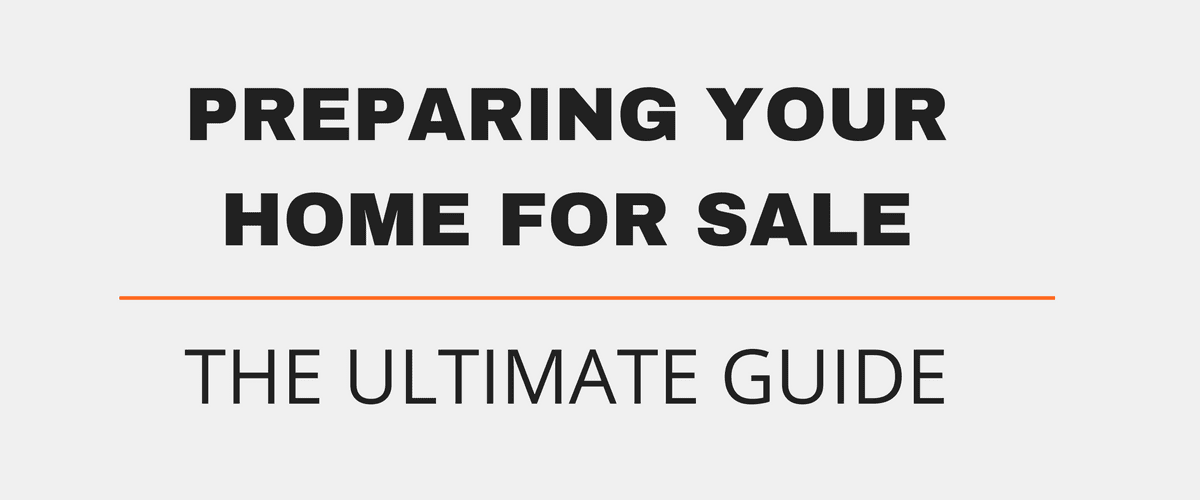 It is time to sell your home? Making the decision to sell your home can be tough and the whole process can be daunting if you have never done it before.
It is said that your principle place of residence is possibly your biggest asset, so with that in mind, it is vital that you put the best version of your property on the market.Selling your home can become a messy process as you understand that there might be more involved than first expected.
We have created this easy to follow guide to help you through every step of the way. Continue…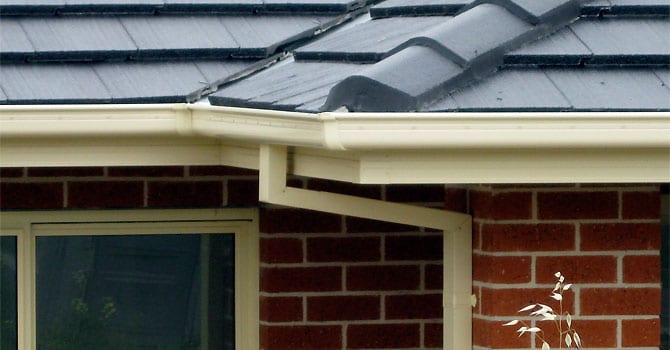 Downpipes.
Not glamorous, but highly essential.
Most homes have downpipes of some kind.
Downpipes generally carry water from a roof to either a drain or to ground level and are an essential part of any building's drainage system.
Whether or not your area gets a lot of rainfall, it's essential to have downpipes that are connected correctly in order for them to work efficiently. Continue…